CADA
Gómez-Peña's Casa Museo: A Living Museum and Archive, Opening September 9, 2021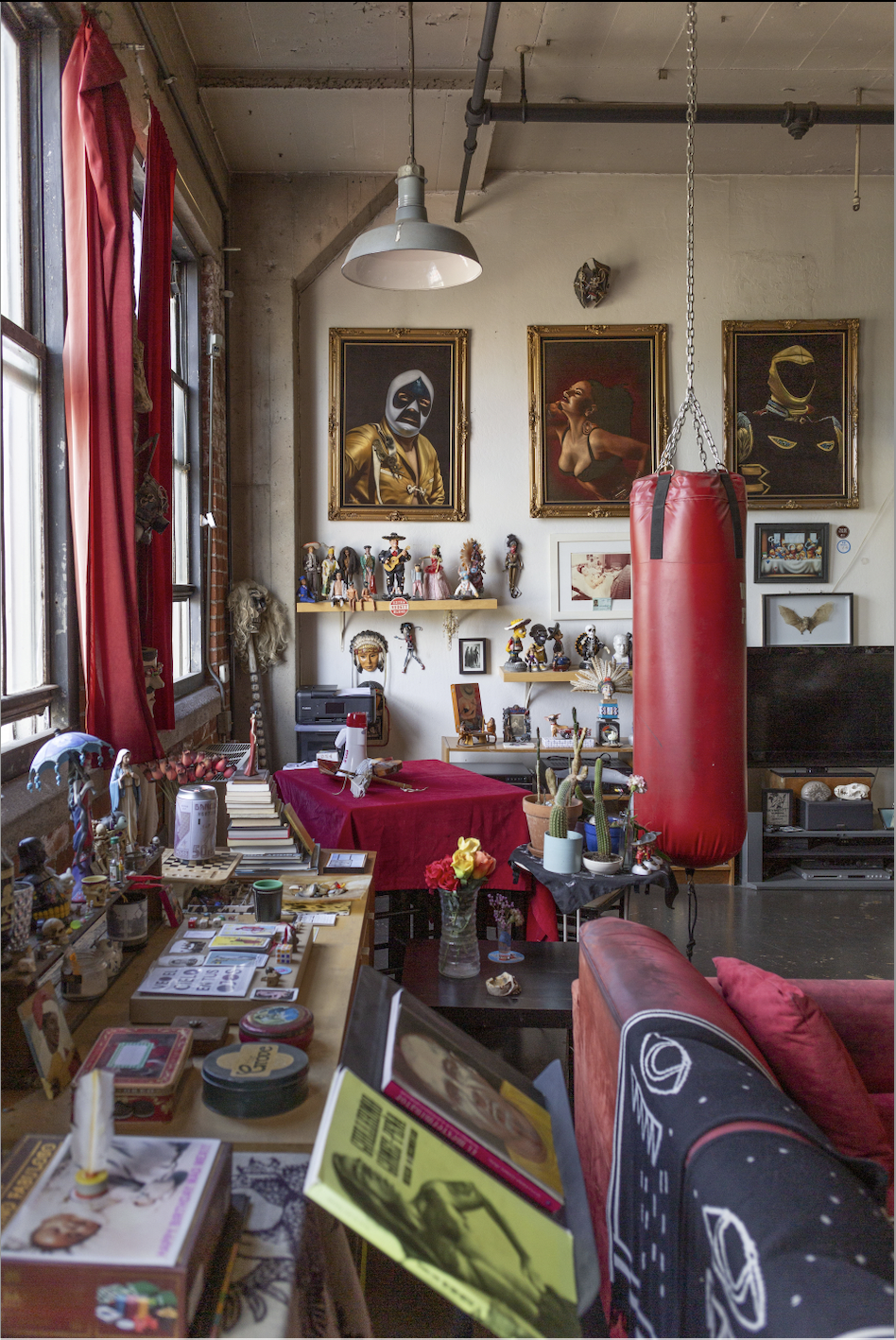 Jane Addams Hull-House Museum is working with internationally renowned artist Guillermo Gómez-Peña as one of the partner institutions participating in Toward Common Cause: Art, Social Change, and the MacArthur Fellows Program at 40, a multi-venue exhibition and program series featuring twenty-eight MacArthur Fellows happening throughout 2021 that is organized by the Smart Museum of Art at the University of Chicago and supported by the John D. and Catherine T. MacArthur Foundation.
JAHHM, in partnership with Public Media Institute, presents the exhibition Gómez-Peña's Casa Museo: A Living Museum and Archive (September 9, 2021—May 29, 2022), devised with Gómez-Peña in dialogue with his performance troupe La Pocha Nostra (US/Mexico 2021).
For Gómez-Peña's Casa Museo: A Living Museum and Archive, pioneering conceptual-performance artist Guillermo Gómez-Peña (Mexican-American, b. Mexico City, 1955), takes up residence in Jane Addams Hull House Museum. The exhibition layers one house museum on top of two others, in San Francisco and Mexico City, highlighting the many affinities between the ideologies pursued by Gómez-Peña, Addams, and Hull-House.
Through sound and image, Gómez-Peña and his ever-evolving performance troupe, La Pocha Nostra, inhabit Jane Addams's office, the original Hull-House library, Jane Addams's bedroom, and other spaces throughout the Hull home. During its 75-year history, Hull-House Settlement was home to nearly one hundred Residents—advocates, doctors, scientists, writers, and artists—who lived on the upper floors of the settlement. The Residents and their immigrant and migrant neighbors worked toward, what Jane Addams called, "the common good." In residency at Hull-House, Gómez-Peña and La Pocha Nostra present a borderless world where geographic, municipal, gender and other borders are dismantled to allow public institutions to reflect and serve all publics.
Toward Common Cause: Art, Social Change, and the MacArthur Fellows Program at 40 explores the extent to which certain resources—air, land, water, and even culture—can be held in common. Raising questions about inclusion, exclusion, ownership, and rights of access, the exhibition considers art's vital role in society as a call to vigilance, a way to bear witness, and a potential act of resistance. Presented on the fortieth anniversary of the MacArthur Fellows Program, Toward Common Cause deploys the Fellows Program as "intellectual commons" and features new and recontextualized work by twenty-nine visual artists who have been named Fellows since the award program's founding in 1981. Find additional information about the artists and exhibitions at TowardCommonCause.org.

Reservations are required to visit. Following University of Illinois requirements, capacity at the museum is limited and all guests must wear masks regardless of vaccination status.