CADA
From Dean Rugg: In Memory of George Floyd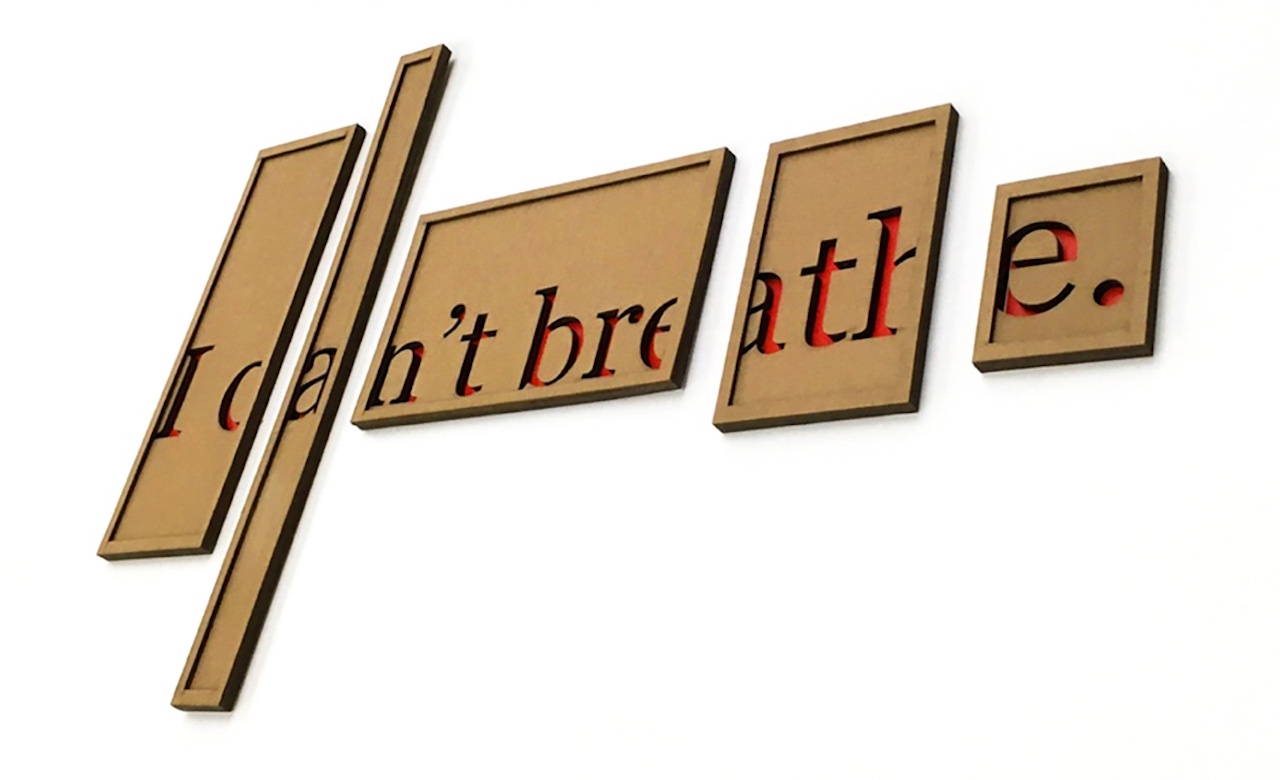 Dear CADA Community:
I am writing enraged and heartbroken by the murder of George Floyd by members of the Minneapolis police department, the delayed action of the county attorney in arresting the murderers, and the eruptions of violent police response nationwide. The murder, the delay in arrests, and the continuing police violence all perpetuate the culture of white supremacy woven into the fabric of our country and which must be treated as a national emergency. I am writing you to honor the memory of Ahmaud Arbery, Breonna Taylor, Tony McDade and George Floyd, and so many other Black lives.
I am writing to acknowledge the pain and trauma engendered by these events and by seeing violence repeatedly on the news and social media, suffering that is affecting so many in our community during these times. To CADA's students, staff and faculty, I send my deepest concern and urge us all to take care of ourselves and each other. CADA is a home we all share, and I want to make sure everyone is cared for. There are resources at UIC to support you and your safety and wellbeing. For students, general resources can be found here, and mental health services can be found here. For staff and faculty, UIC offers the Employee Assistance Program.
I also urge all of us to take action, each in the ways we are called upon. There are businesses to support, rallies to attend, and also many ways to raise awareness and show solidarity from home.
Equally, we must make and uplift art that responds to our world. In training young artists and creative people, CADA is dedicated to the power of art to transform our world and move it forward. Design Professor Sharon Oiga sent me this powerful image of I Can't Breathe, a work exhibited at the Year End Show in Design last year, by 2019 African American graduate Kilenmarec Howard. Here is the colophon for the thesis project, which Howard contextualizes, "although focused on mental illness, this speaks to the anxiety, depression, and fear that's developed by police brutality, racism, and an unjust society towards African-American people:"
Mental illness in the African American community is seldom discussed. The silence, or hush, around the subject is a menacing co-conspirator, a corrosive agent eating away at the health and wellbeing of an otherwise proud people. I know. I've been there. I am a designer and a writer. Prompted by a set of single words, I crafted a series of short narratives. Rather unwittingly (such is the creative process), I came to see these narratives as telling vignettes into the shadow-world of mental illness. My work as a designer provides the perfect carrier for my writing. Form amplifies language and vice versa.
With gratitude to Professor Oiga for sharing it, and with respect for Howard's design,
Rebecca Rugg
P.S. Again, support resources for students can be found here; and for staff and faculty, here.