Theatre & Music
Bridge to Faculty scholar's play 'Romero' sheds light on martyred social justice icon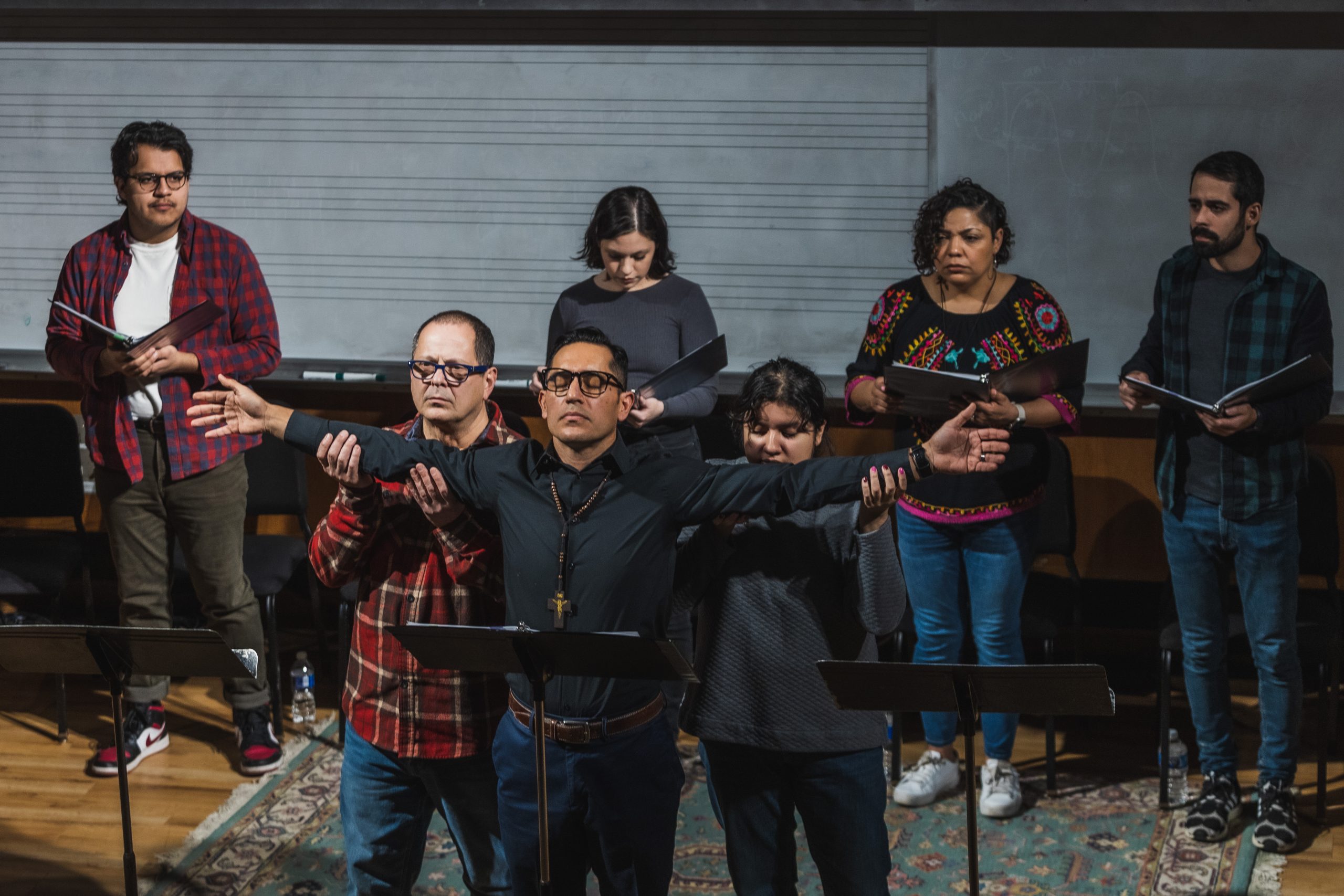 Article by Carlos Sadovi/ UIC News
In the first few minutes of Xiomara Cornejo's play "Romero," Salvadoran archbishop Óscar Arnulfo Romero is assassinated as he celebrates Mass while flanked by two archangels who then guide his soul to heaven.
While the death of the protagonist would usually signal the end of the story in a conventional narrative, Cornejo's play uses the dramatic assassination of Romero on March 24, 1980, to begin the piece and focus on the social justice advocate's struggle in the afterlife to accept his canonization in 2018.
Staged readings of the play took place recently at the University of Illinois Chicago, the Steppenwolf Theatre and Centro Romero. Eventually, Cornejo envisions a full production complete with costumes, ornate sets and life-sized puppets.
Photos by Kat C Zea