Art & Art History
BFA in Art Education faculty member William Estrada selected for 2019 NALAC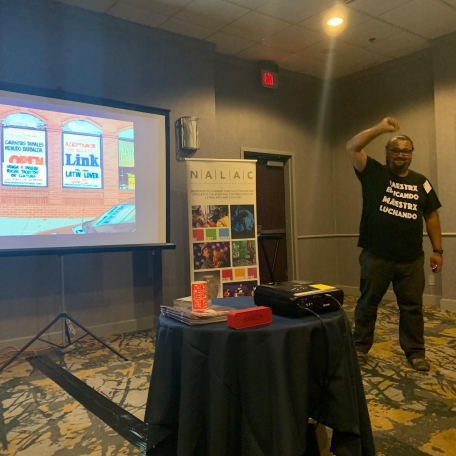 BFA in Art Education faculty member William Estrada selected for 2019 NALAC Leadership Institute
BFA in Art Education faculty member William Estrada is among a group of 31 Latinx Arts Leaders Selected for the 2019 National Association of Latino Arts and Cultures (NALAC) Leadership Institute in San Antonio, TX. In its 19th edition, the NALAC annual arts management program focuses on building the capacity of arts professionals through the lens of Latinx arts and cultures.
The dates of the Institute: July 15th-20th
https://www.nalac.org/communications/newsroom/2609-31-latinx-arts-leader...