Theatre & Music
A Session with Mike Harvey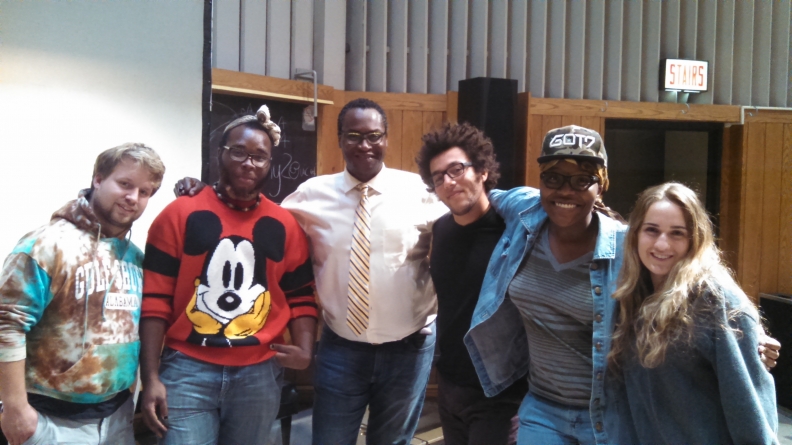 Our jazz vocal majors enjoyed a great master class on Friday with famed session vocalist Mike Harvey. He sang beautifully live and played excerpts from some of the many recordings he has made. Harvey talked about how his versatility has been key to his success. Mike has a love for jazz, and invited all of our jazz vocalists to sing during the course of the class, accompanied by student colleagues. Faculty Dan Murphy commented on how he "helped them face their fears and gave great tips throughout." Thanks, Mike, for your encouragement and words of wisdom!
Mike Harvey
is a singer, writer, arranger, and producer who with his own band, became one of the first "Up and Coming Artists" for New York City's Verizon Wireless' very first music festival in Bryant Park. He has worked steadily in Chicago and NYC for 24 years. His most recent high profile gig was contracting and singing background for Stevie Wonder's "Songs In the Key of Life" tour in Chicago and Detroit. For the 17 years that he lived in NYC, he sang on many projects for television that included
Saturday Night Live
,
30 Rock
,
Late Night with Jimmy Fallon
, and several TV specials. His voice can be heard singing background on many records that include two Grammy winners, and countless commercials. He also has done voiceover work for major clients that include Comcast and McDonald's. Mike is extremely versatile and is one of the very few vocalists that can also be a music director for a band or artist.